Not registered yet?
Click here to sign up and test your own purchasing site 30 month free of charge.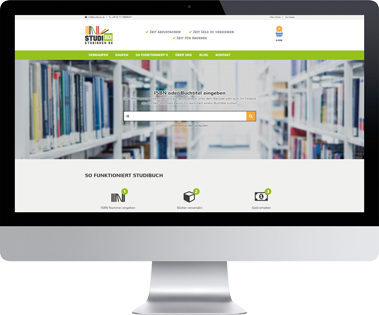 Our successful software for your re-commerce site
With our online re-commerce system you can offer your clients a comfortable way to sell games, electronics, dvd's, music and more to you. Our re-commerce software offers you many automated tasks to take the work off your hands to software.
find more details regarding our features here
Sign up
Register now using our registration form and start your 30 days free trial. Shortly after your registration you will receive the access data and the test period is started.

Choose layout
Login to our web administration with received login data, start selecting your favourite layout and modify it at your needs. Enter your company data, and explore your configuration possibilities.

Done!
Now your re-commerce site is online and your clients can start to sell products to you.

additional features
Your advantage - our solutions
Customer proximity
We think best solutions appear when you maximize customer proximity and know exactly your customer needs. Our support team can help you with all problems by setting up or running your re-commerce site. Expensive support packages or expensive callcenters is not our understanding of customer service. Our experts can be reached directly and offer consulting by telephone or e-mail from monday to friday.
Expertise
Our re-commerce software is successful running for different customers for more than 5 years. Our solution is proven by market and customer needs and we can also add special functionality depending on your individual needs. Our re-commerce software is based on our successful Ipilum shop software which serves clients for more than 15 years.